We stock a small selection of Milwaukee Tools, driver bits, drill bits, accessories, batteries, and more for your late night projects.
Need a drill or driver bit at midnight? We've got you covered, plus you can have a beer.
If it's Milwaukee, but we don't have it…our great friends at Acme Tools do! Click here to check out their selection!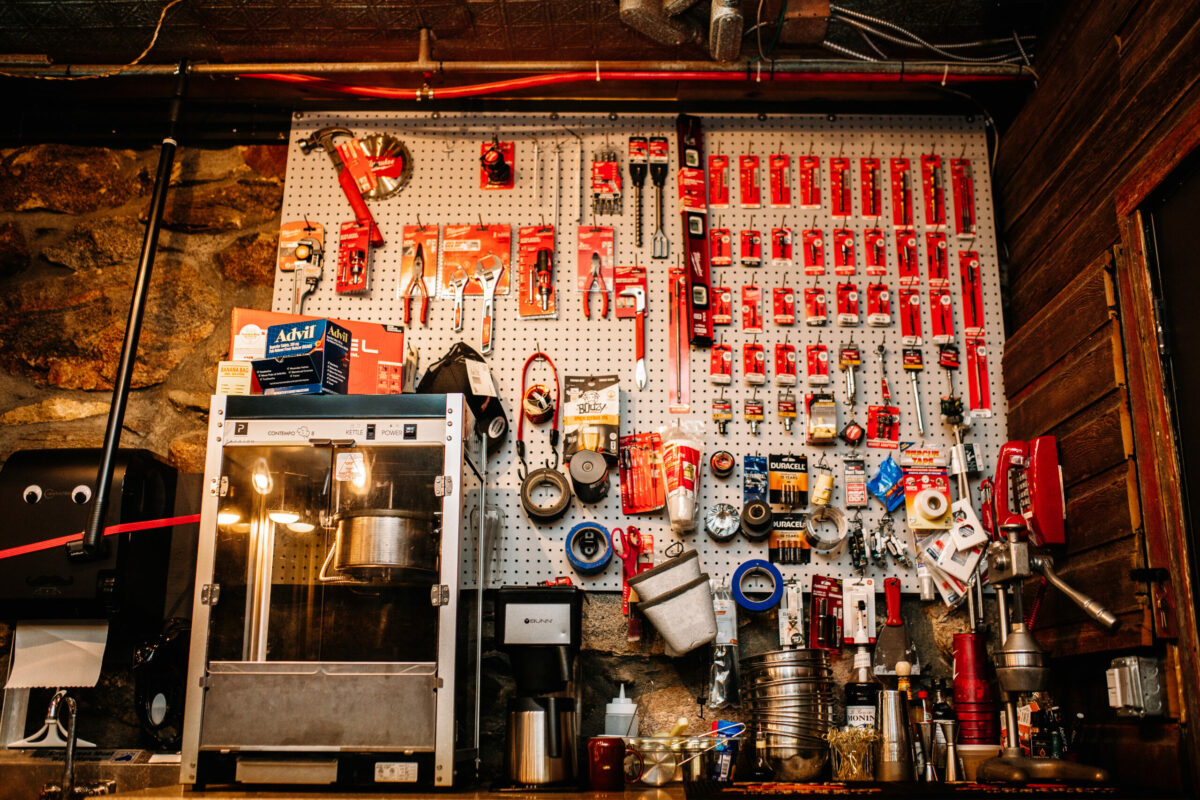 We also have other odds and ends to punch out the annoying little things on the Honey Do list. Like wire nuts, electrical tape, switches, receptacles, switch plate covers, batteries, paint brushes, all kind of tape, water supply hoses, light bulbs and so much more!
Also we have a selection of nuts, bolts, washers, and screws available to help with the little thing you need to match. Those are stocked via free will donation, behind the garage door. Dig through the bins and have a beer!